There are some cases that need a special treatment. You have to discuss it first with your team from other department. As an agent, you can use the Escalation feature to do it. Set the escalation group by following these steps:
Go to "Setting Menu", click "Escalation Group", and click "+Add Group" button.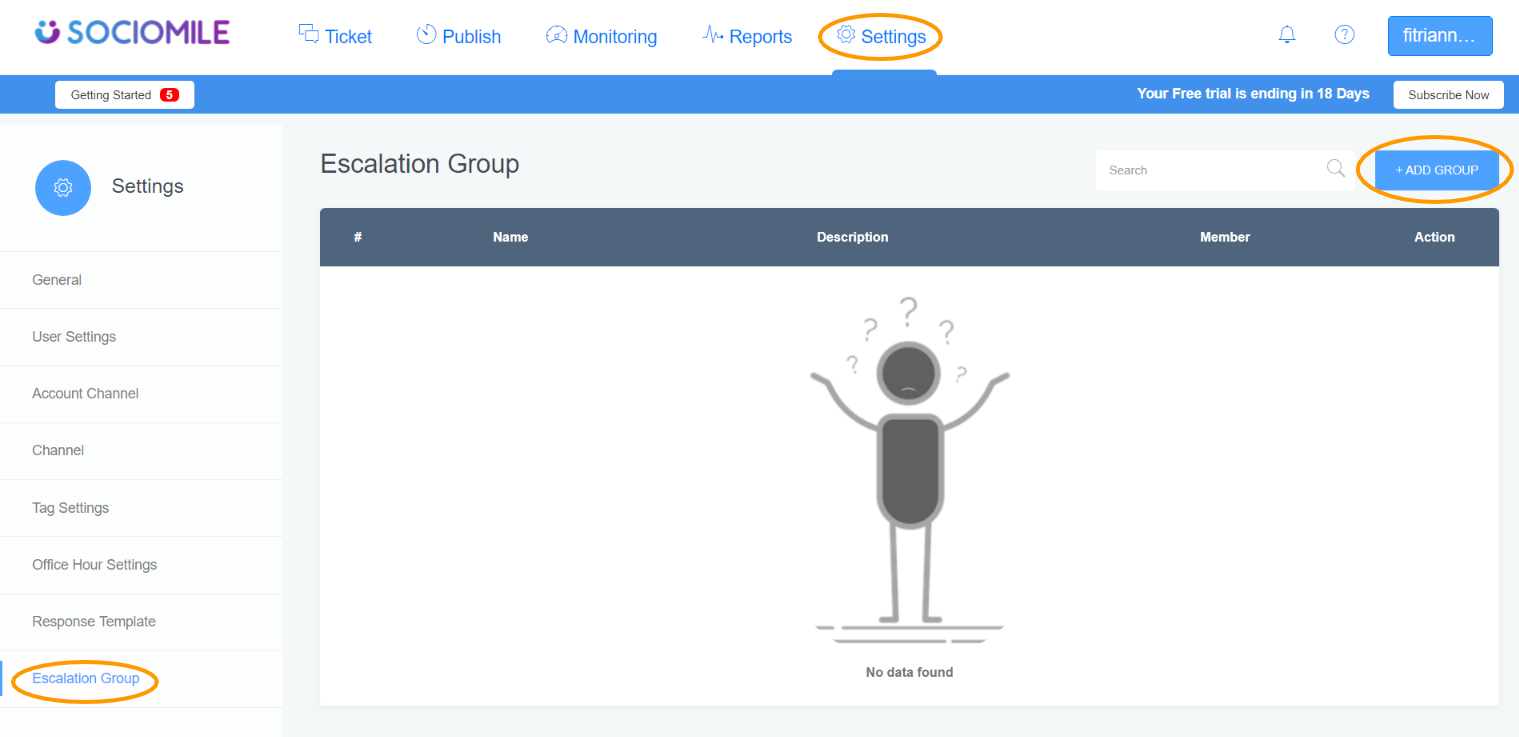 Insert email addresses that will belong to the group. Those email addresses will receive the mail which is sent from the escalation process. Click "Save" to set.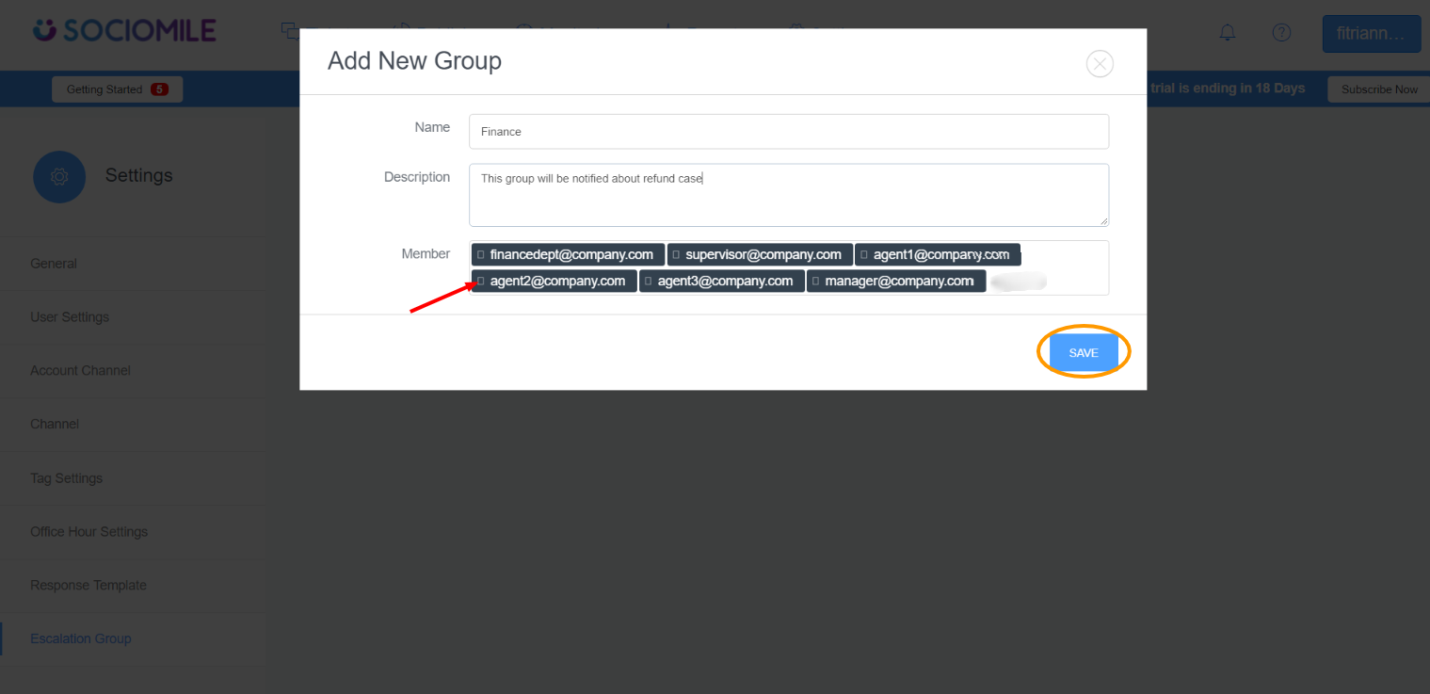 Your escalation group has been made successfully. Click "OK" button to close the pop-up notification.