These are the steps to add customer's contact info. You can save your customer's email address and their phone number in the panel ticket detail. This way will make it easier for you to contact the customer next time. To illustrate, when the other team need to contact the customer regarding their complaint, as an agent you will not be bothered to find their phone number by checking the whole conversation while the customer had given you their phone number before.
To add your customer's contact info; open the ticket, on the right side of the ticket panel you will find a message and a phone icons. Click "none" to add the info.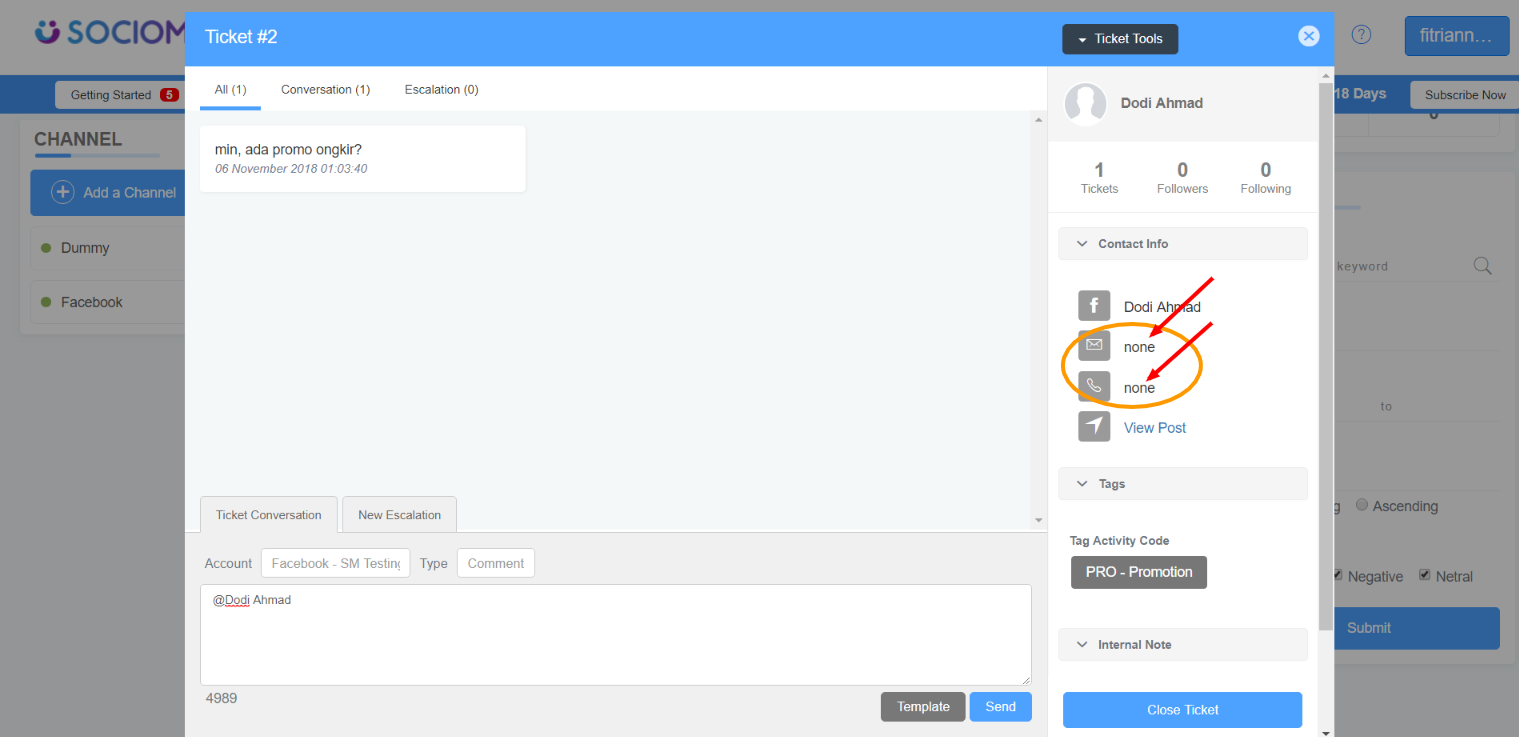 Once you have finished filling in the contact info, it will be automatically set.