These are the steps to use Response Template. As an agent you may need to reply a ticket as soon as possible. A response template will assist you to do that. Do these following steps to apply the template:
Open the ticket, click "Template", choose the template; for example you choose "General Template". Click to proceed.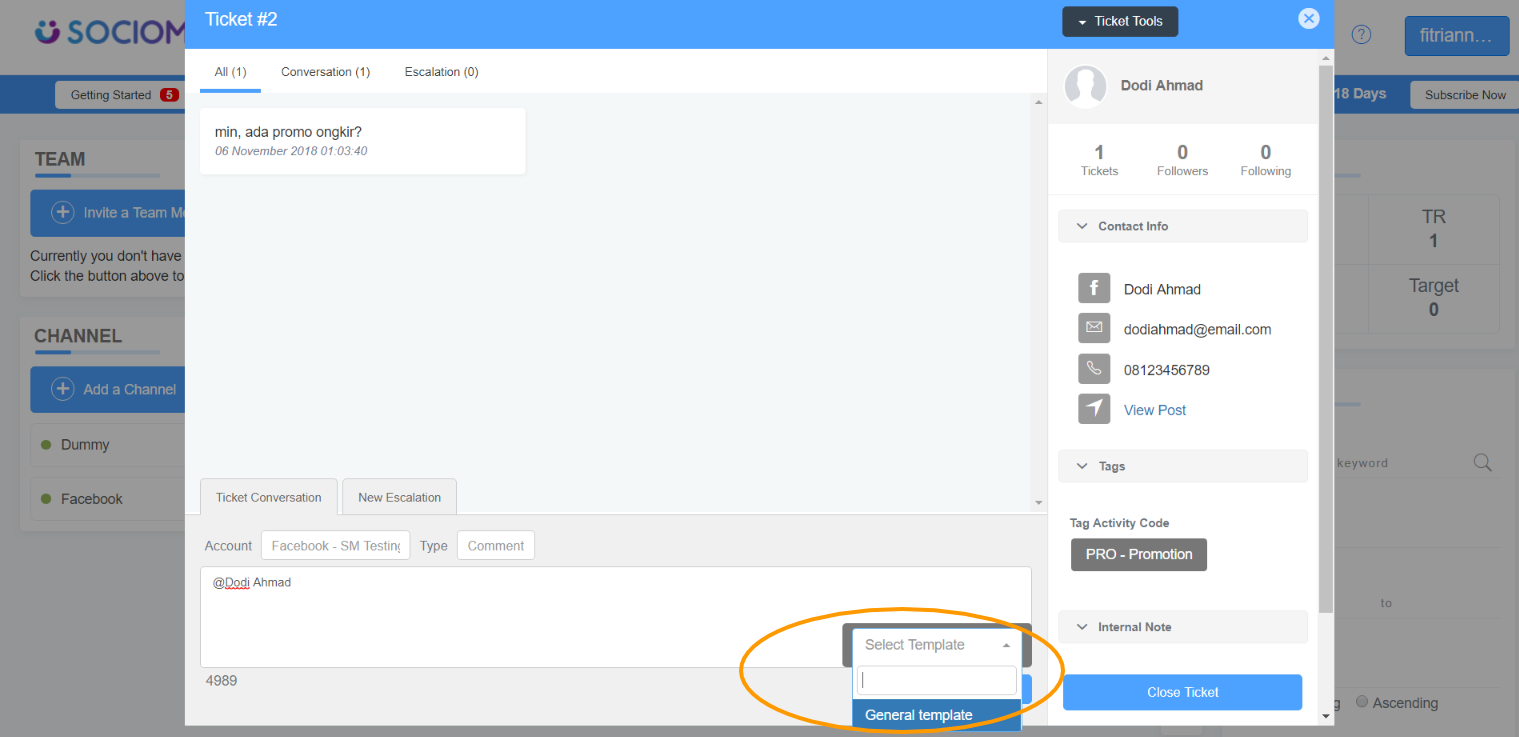 Once the template has been applied successfully, you can see that the customer's name is automatically appeared because the shortcut code has been used before, in the Response Template Setting. This way you can send it directly. Respond your customer's question more quickly.