These are the steps to set a ticket into a "pending status". As an agent you may need to delay replying a ticket. For example, there is a customer who asks you about a refund process. This case may require a confirmation or further information from the authorized team so it takes time to get the update. To avoid delivering wrong information to the customer, the ticket should be in pending status.
There are some ways to make a pending status for the ticket. First, click the ticket option (see the red arrow) and then choose "Pending".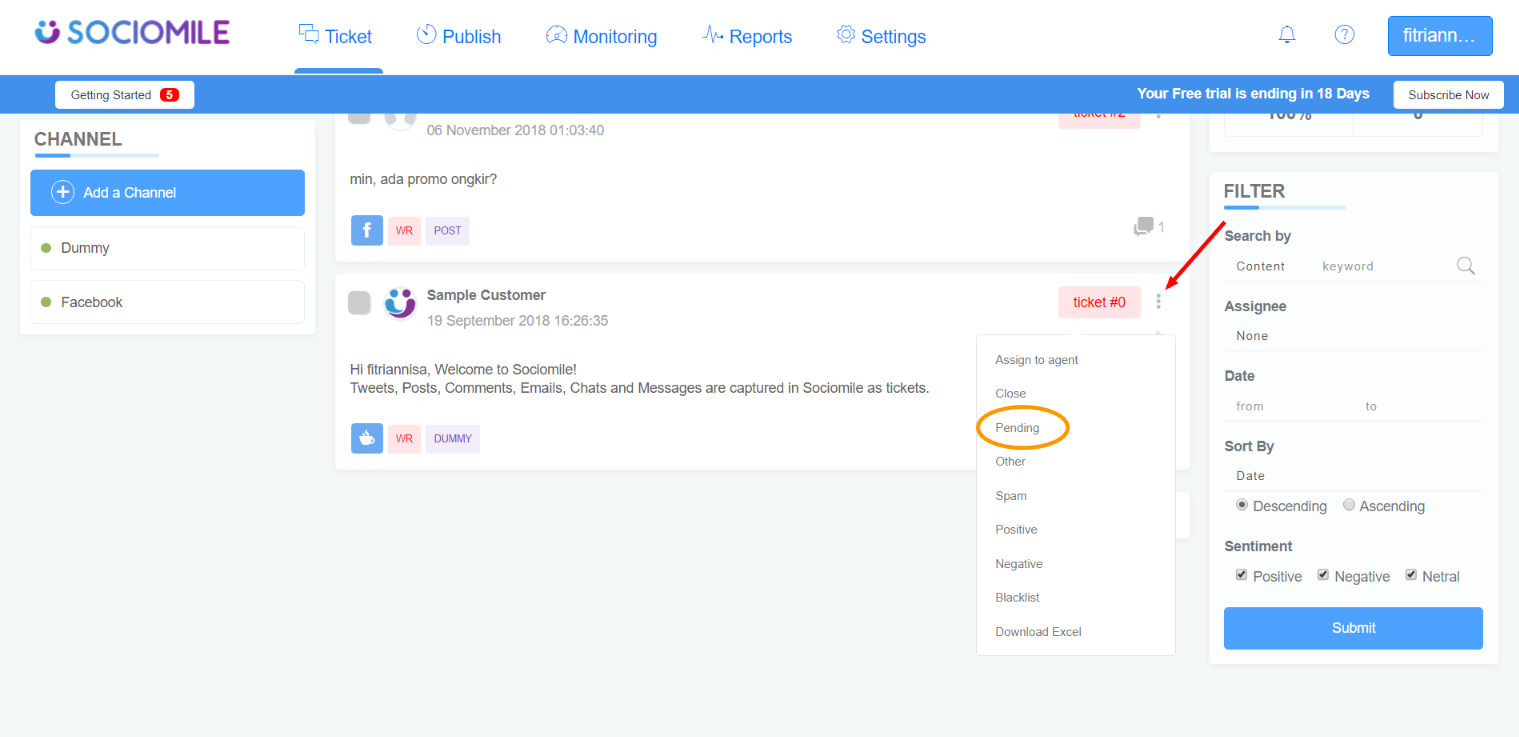 Click the check box (the grey square on top left of each ticket). Click "Action Option" above, click "Pending".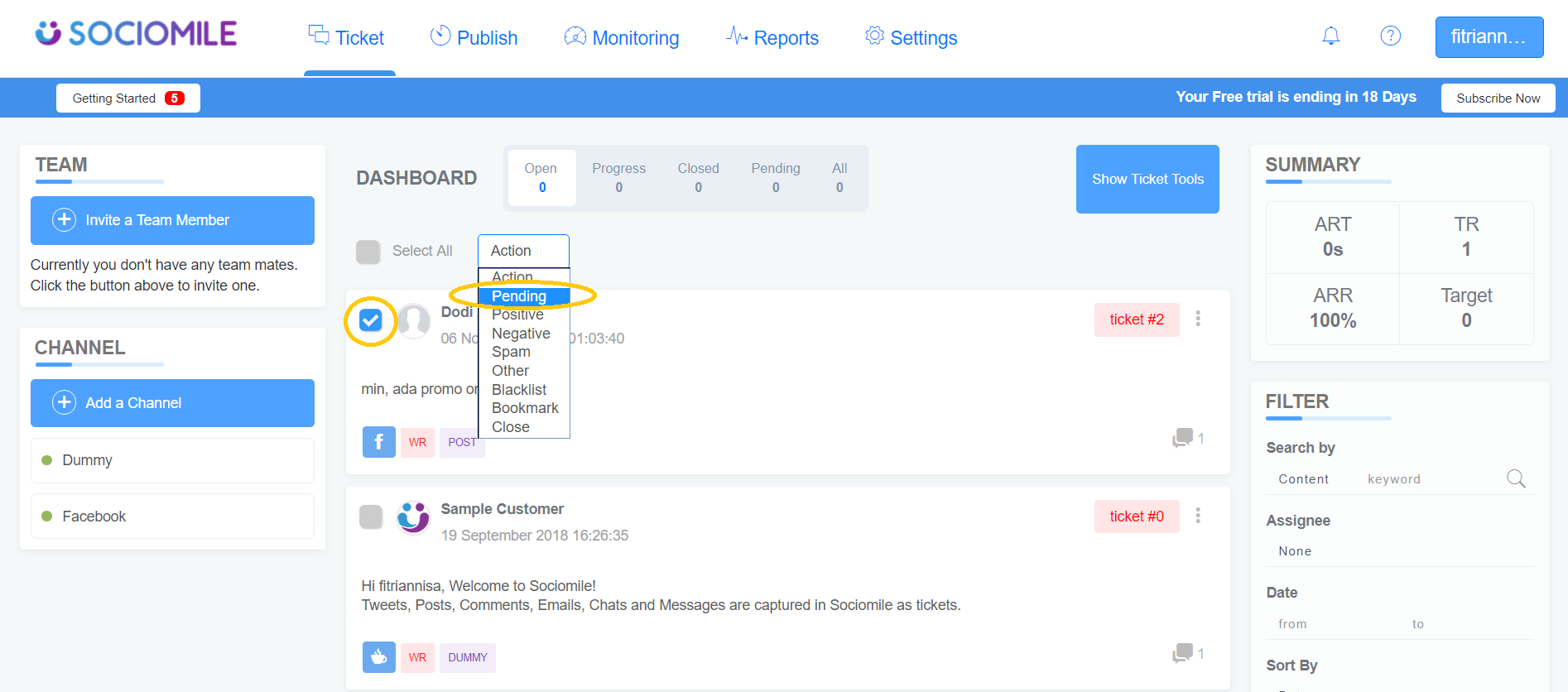 You can make some or all tickets into pending status at once by clicking "Select All". Those tickets will be checked automatically and then click "Pending".